"Men of faith have vanished – those who come with the strength of their good deeds, those strong enough to stand up to any breach and repel harsh decrees"
(- Piyut for Selichot, Author Unkown)
Today, the world lost a tremendous Torah sholar, Rabbi Dr. Yosef (José) Faur, of blessed memory. I have spent the last few hours in deep pain, unsure of what to say or write, what to possibly share that could put into words the magnitude of his passing.
Perhaps these poignant words of his, will shed some light on the quandary he spent his life resolving, and that now we are left to face ourselves:
"This book is one month old, and I wrote it in a time which was neither night nor day. These matters are well-known, there is almost nothing novel in them. Nonetheless, I saw it fit to write them in a book, because it is the way of the Sepharadic rabbis that their creations in all areas of Jewish thought, their outlook on Judaism in general and about current issues in particular – are unknown. Something terrible is taking place in regard to everything which is connected to the cultural, religious, and educational tradition of the Sepharadic Jews in our times. Things that in the recent past were known to every Rabbinic student, are unknown today even to those who are referred to as "giants of the generation". We, who were raised on the ancient educational tradition which was kept alive for generation after generation in the houses of study of the Sepharadim, see the new state of affairs with a heavy heart and despondent eyes. The bridges with the past have been destroyed, the markers along the road have been uprooted, the pathways have been erased and covered with dirt. What will the young one who wishes to reveal his past, do? Where will he turn? Who will show him the way?"
(- Rabbi Faur in his book "Rabbi Yisrael Moshe Hazzan: The Man and His Works", 1978 – my free translation)
Perhaps, instead of rushing to offer solutions, let us take some time to dwell on these questions, and mourn the loss of a giant who spent his life rebuilding those bridges, replanting those markers, and clearing the path for generations to come.
"He has concealed death forever, and Adonai Elohim shall wipe the tears off every face, and the shame of His people He shall remove from off the entire earth, for Adonai has spoken."
(- Yeshayahu 25:8)
Yehi Zichro Baruch. May his memory be for a blessing.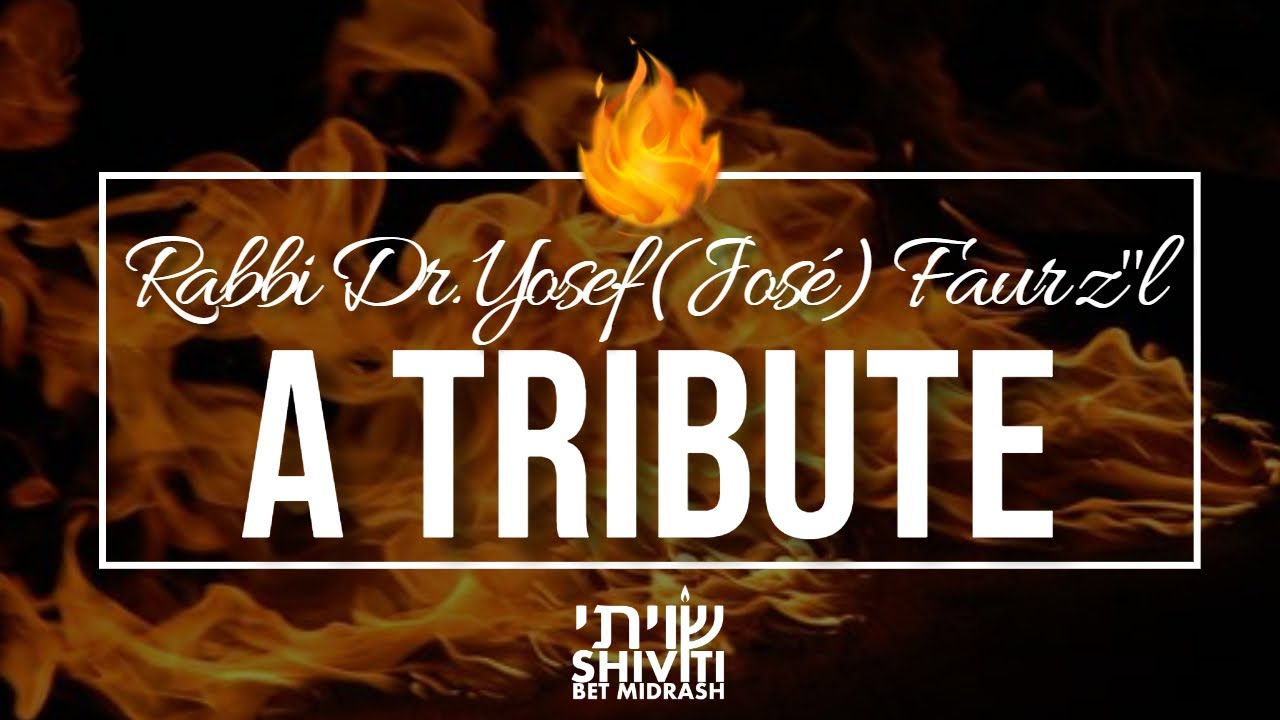 A Tribute: Rabbi Dr. Yosef (José) Faur z"l
A tribute to Rabbi Dr. Yosef (José) Faur z"l on the day of his passing, from Rabbi Yonatan Halevy's Night Kollel series at the Shiviti Bet Midrash of San Diego (6/9/2020). —
Rabbi Yonatan's Facebook post published shortly after his passing:
https://www.facebook.com/169128526457… Another video in…
A Eulogy: Sheloshim of Rabbi Dr. Yosef (José) Faur z"l
Rabbi Yonatan Halevy's words of Hesped delivered at the Sheloshim of Rabbi Dr. Yosef (José) Faur z"l, at the invitation of his son, Rabbi Abe Faur shlit"a, may he live and be well (7/8/2020). —
Rabbi Yonatan's tribute to Rabbi Faur z"l on the day of his passing at the Shiviti Bet Midrash of San Die…